SCAM ALERT FOR EXHIBITORS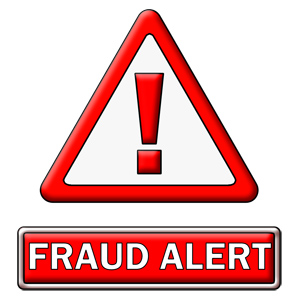 As per our privacy policy, Marketplace Events is a permission-based email sender. We do not share, rent, or sell any email lists.
MOVE-IN:
Monday, February 19, 2024

Garden Move-in by Appointment with Show Manager
Tuesday, February 20, 2024
8:00 am - Noon: Larger Booth by Appointment with Show Manager

Noon - 5:00 pm
Wednesday, February 21, 2024


8:00 am - 5:00 pm
Thursday, February 22, 2024
8:00 am - 5:00 pm
*Please note that exhibitors will be called with specific move-in dates and times - we ask that you come as close to your designated time as possible to make the move-in process smooth for everyone! Please call your sales representative if you have questions or concerns!
SCAM WARNING
There have been a number of spam emails offering our attendee lists. These are scams and the senders are unauthorized to use the Marketplace Events' name. These scammers are attempting to receive monies from exhibiting companies without providing anything in return. These emails are not approved by Marketplace Events, and Marketplace Events would never ask for bank information or other sensitive information over email.
CLICK HERE for more information.
Show Dates & Hours
| | |
| --- | --- |
| Friday February 23, 2024 | 10:00 am- 9:00 pm |
| Saturday February 24, 2024 | 10:00 am- 9:00 pm |
| Sunday February 25, 2024 | 10:00 am- 6:00 pm |
Move-Out:
| | |
| --- | --- |
| Sunday February 25, 2024 | 6:00 pm- 10:00 pm |
| Monday February 26, 2024 | 8:00 am- 12:00 pm |
Exhibitor Regulations
In an effort to continue to improve the exhibit quality of the Capital Remodel + Garden Show, we are asking all exhibitors to do the following:

1. All exhibit booths must have some type of flooring. 100% of the exhibit booth floor must be covered. Duct tape is not allowed in securing the carpet to the floor. Double sided tape must be used.

2. All tables must be professionally skirted. Skirting must be provided for all exposed areas of the table. Skirting must go from the edge of the table to the floor. All skirting must be pressed and neat. Tablecloths (plastic or fabric), pieces of fabric and bed sheets are not permitted.

3. All signs must be professionally prepared. No handwritten signs are allowed.

4. All exhibit booth walls are to be completely finished. No wires, frames, wood, etc…should be exposed for the public or for your neighbors to see.

5. All areas of the exhibit space agreement must be completed. Please pay special attention to the product listing - this will appear in the show guide that is distributed at the entrance to the show.
ENHANCE YOUR COMPANY'S ONLINE EXHIBITOR LISTING
Your basic listing will be uploaded to the website when you book your booth. Within 24 hours you will receive an automated email to enhance your listing. This link can be used multiple times and you can make updates and changes to your listing until ONE day after the show commences. If you have any questions regarding the online exhibitor listing or do not receive the link, please email our digital support rep, JenK@mpeshows.com.
Need help with your listing? Read the FAQs.
Learn more about the benefits of creating your enhanced listing.
Go from basic to ENHANCED!
SOCIAL MEDIA
#LetsGetSocial
Share your show pics or your home reno projects with us.
Hashtags: #CapitalHomeShow #CapitalRemodelGardenShow

In efforts to protect potential joint customers from fraudulent events and scammers, we request that you do not create your own Facebook Event. This helps us manage ticket sales for the event, and ensures that our team is available to support both exhibitors and potential attendees with any questions, comments, or concerns that they have. Please feel free to reach out to your show manager or show marketing manager with your company's Facebook page and we can add you as a co-host to the official event.
Click Here to go to our Facebook Event for 2024.
Click Here for the Social Media Marketing Kit