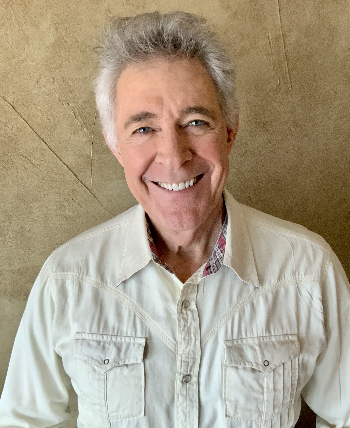 Barry Williams. Born and raised in Southern California, Barry William Blenkhorn began his career as an 11 year old studying acting and music with other young artists. With his first job on television's RUN FOR YOUR LIFE, Barry became Barry Williams and launched himself into a diversified and distinguished show business career that has spanned over 5 decades. Early television credits include DRAGNET, The FBI, IT TAKES A THIEF, GOMER PYLE USMC, THE MOD SQUAD, MARCUS WELBY, MD and MISSION IMPOSSIBLE. Then came THE BRADY BUNCH where he was cast to become America's most reliable big brother, Greg. THE BRADY BUNCH has enjoyed unprecedented success spawning subsequent sequels, movies, a cartoon show, variety show called The BRADY BUNCH HOUR, specials and even another series titled simply THE BRADY'S. Barry was the recipient of the Young Artist Foundation Former Child Star LIFETIME ACHIEVEMENT AWARD in 1989. Immediately following his years with THE BRADY BUNCH, Barry moved to New York and won the title role in the Broadway musical PIPPIN. He created the role for the first National Touring Company and returned to New York to join the cast on Broadway. This launched an extensive career in Musical Theatre with over 85 productions including Broadway, Broadway National Tours, Regional Theatre and Performing Arts Centers. Starring roles include; ROMANCE/ROMANCE, CITY OF ANGELS, THE MUSIC MAN, SOUND OF MUSIC, OKLAHOMA!, GREASE, WEST SIDE STORY and many others. Barry wrote his autobiography, GROWING UP BRADY: I WAS A TEENAGE GREG which stayed on the New York Times bestseller list for more than six months. Williams then Executive Produced GROWING UP BRADY into a two hour TV movie for NBC. He hosted THE BARRY WILLIAMS SHOW on radio for 5 years as a DJ on satellites' SiriusXM. Barry has recorded several CD's and performed all over the world. In 2013 he starred in the Syfy made for television movie BIGFOOT with Danny Bonaduce. Barry produced and wrote a live variety musical show; 70s MUSIC CELEBRATION! STARRING BARRY WILLIAMS which ran for 6 years in Branson, MO. Williams also wrote, co-produced and starred in 3 USO Christmas Shows, touring the world and bringing USA entertainment to our troops overseas. Currently Mr. Williams resides in Branson, MO with his wife Tina. He continues to Sing/Act/Perform with no early retirement plans. He is a member of the musical trio BARRY WILLIAMS and THE TRAVELIERS.

Barry will appear on Saturday, February 26th an NOON on the Main Stage.
Facebook - @BarryWilliamsOfficial
Twitter - @MrBarryWilliams
Instagram - @TheBarryWilliams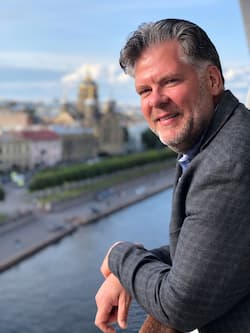 Joel Karsten. A farm boy who grew up tending a soil garden like other gardeners have for centuries, shook up the gardening world with his first book describing his breakthrough Straw Bale Gardening concept. The New York Times called Straw Bale Gardening "a revolutionary gardening method" and his ideas have been enthusiastically embraced globally, making his books best-sellers in many languages. Karsten earned a BS in Horticulture from the University of Minnesota and spends his summers tending his vegetable garden, doing research, and experimenting with new ideas and methods he can pass along to his followers. He is a popular speaker, making appearances around the world at events celebrating innovation, garden enthusiasts and healthful lifestyles. He is renowned for his social media presence, blog and on-line impressions. Karsten has inspired tens of thousands of first-time gardeners and a legion of "seasoned" growers who found a new and better way to pursue their passion. He has inspired many "retired" gardeners to begin gardening again once they learn how his method eliminates the physical challenges found in traditional soil gardening.
Joel will appear on Saturday, February 26th at 3:00pm and Sunday, February 27th at NOON and 2:00pm on the Main Stage.

Discover more information about Karsten and his revolutionary methods at www.StrawBaleGardens.com. Links to his Facebook page, WordPress blog, YouTube Channel, Twitter and His TEDx talk can all be found on his website.