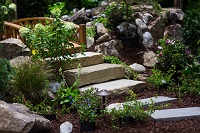 FEATURE GARDEN
Ready, set, garden! Don't miss the display garden by Meadows Farms we're sure you'll find tons of inspiration and ideas to try in your outdoor space. Your yard will be the envy of the neighborhood!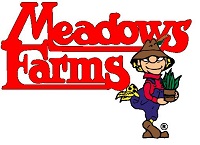 Meadows Farms
Chantilly, VA
www.meadowsfarms.com
Meadows Farms has 19 garden centers located throughout the Washington DC and Richmond, VA areas. The full service landscape department offers landscape design and installation, with a Lifetime Warranty on installed trees and shrubs. Meadows Farms 36 Landscape Architects and Designers work with homeowners to develop design solutions for privacy screening, drainage, and ornamental plantings, decks, patios, walks, retaining and ornamental stone walls, garden ponds, and much more, as well as residential and commercial lawn and landscape care.